Letter to Christians in America, Part 2

In Part 1, we focused on the priority of being loving in our engagement with the culture. We must begin with love to influence those around us because love is foundational to our faith and most tragically lacking in our public witness. And yet, more needs to be said for us to grow into our roles as ambassadors. Similarly to the human body, if there is no skeletal structure to attach the organs and muscles to, it can't function. Truth is the structure we need to impact our witness. We want to shed the critical nature of the "culture warrior" that sacrifices compassion as a means of defending personal conviction. We also need to move toward one another with the same mercy that Jesus showed us when our beliefs were in opposition to His. But in addition those, We must embrace the lifestyle of speaking "truth to power" that Jesus embodied—the truth-telling that empowered the marginalized, held up a standard of righteousness, and subverted the system of oppression. Jesus was full of both grace and truth; so ought we. Our response in times of trouble ought not compromise the message, but to deepen in our conviction and comprehension of it.

To stand firm we must be willing to endure ridicule, mockery and slander. We should not shrink back from the fact we worship Jesus, a first century rabbi we believe resurrected and revealed himself as the always existent second Person of the Trinity. Neither should we shrink back because the Bible contains difficulties some would exploit as reasons for doubting all of the truth of Scripture. Stand firm in the face of veiled and explicit demonizing of the faith and doctrine, knowing this is the opportunity we get to carry our cross. Stand firm knowing your pain and hardship is being felt all over the world, and in fact in far more devastating and damaging ways. Our faith results in a disapproved shunning while in other parts of the world like China, North Korea, Saudi Arabia and other hotbeds of Christian persecution, it is resulting in loss of life and livelihoods. To stand firm, we must deepen our convictions and grow in wisdom.
III. DEEPEN OUR CONVICTIONS.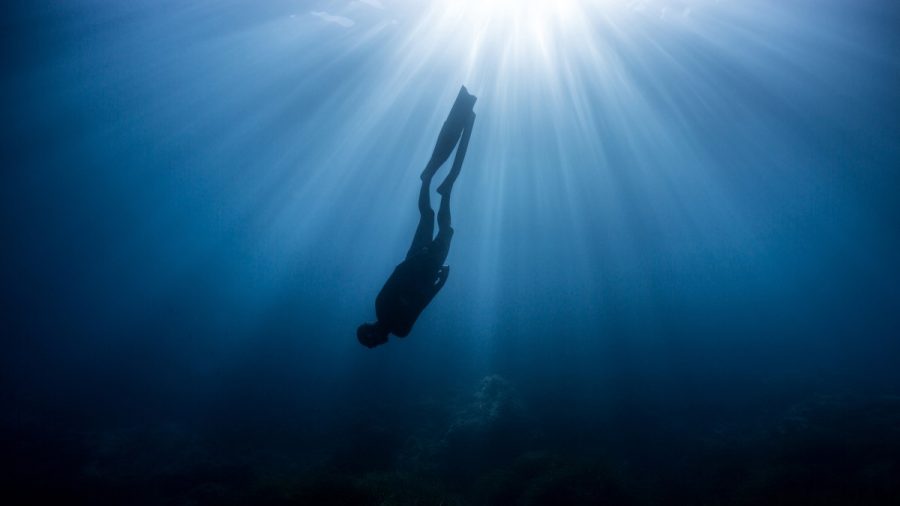 Throughout history, when the theocentric worldview was challenged or threatened, the most dynamic and important works of Christian thought and action were produced. In America, we do not experience violence or the type of persecution found in biblical history, or in other parts of the world. But we do face philosophical, ethical and cultural challenges that reject the plausibility or goodness of our faith. In the face of such pressures, we can draw hope from our own faith tradition and history. When Pharaoh sought to kill the male Hebrew babies in Exodus, God raised up Moses, and when Herod did the same in the New Testament God intervened to preserve the life of Jesus. The first century church faced intense persecution. We read in the New Testament book, Acts, that Stephen, a follower of Jesus was stoned to death for his faith. While he was dying, it's recorded that he wasn't tempted to recant, but actually asked God to forgive those who were murdering him. One person was there approving of the stoning was named Saul of Tarsus. God used the depth of Stephen's conviction to inspire the church, and to ultimately prepare Saul who would come to be known as the Apostle Paul, to expand the work of the Church. The church's fiercest persecutor became it's most energetic apostle after encountering the risen Lord who simply asked him: "Why are you persecuting me?" Paul was raised up, and the gospel expanded in spite of persecution through a depth of conviction.

When philosophers sought to discredit the faith, Augustine emerged—as did many other faithful women and men who did not shrink back. From Martin Luther to Martin Luther King and from Elizabeth Elliott to Jackie Hill Perry, God has raised up people in the midst of oppositional culture who show us how the best response to challenges isn't watering faith down, but deepening our convictions. Like those before us and among us, we need to drill down deeper, learn from our challenges, and embrace the truth even when it's inconvenient. We need to seek wisdom in the process of responding to those who oppose us.

IV. GROW IN WISDOM
The Hebrew tradition is built on the wisdom of the Scriptures, which has much to say about what it means to be wise. Wisdom literally means "skill for living." It invokes the idea of the experienced hands of a surgeon, instead of simple knowledge of biology. The difference between knowledge and wisdom is like the difference between getting an instruction manual to put furniture together (knowledge) in contrast to being the carpenter who knows from experience how to put the furniture together intuitively (wisdom). Proverbs 18:13 reads "to answer before listening- that is folly and shame." In the West, Christians have often answered before listening, which brings us shame. Instead of asking our neighbors what their felt needs are, we typically give them answers to the wrong questions. This is in part due to our intellectual history. Western civilization prioritized the Greco-Roman tradition of philosophy and knowledge over wisdom. We have deemphasized the tangible, real world application of truths as seminal to how to know God and proof that we do know God. The Church spends a disproportionate amount of time on statements of faith, and a lack of time actually practicing how to live out those statements. This has been especially to the Christian's peril and a vestige of gnosticism.

Gnosticism taught that the spiritual, non-material world was "real" and good and the physical world was an evil illusion. It taught that we should therefore, focus on the non-material world and diminish the value of concerns in this life. The gnostic influence in Western thought laid the groundwork for a type of disembodied Christian tradition unthinkable to the first followers of Jesus who heard that "true religion" cares for the orphan and widows and is bound up in godliness with virtue (James 1:27). This unholy dis-integration of faith and work, knowledge and application, love and truth, epistemology and ethics set the groundwork for the justification of chattel slavery, imperialism and every unethical, unwise capitulation ever since. The common critique of the Scripture's supposed ethical ambivalence to issues such as polygamy does not square with what we know of church history. The Jewish and early Christian consensus was that the object lesson of the failures of Abraham (and Sarah), Isaac and Jacob was that their departure from the original monogamous vision in Genesis (Genesis 2:24) was the source of the problems they faced in their families. Similarly, the prophetic treatment of slavery, war and justice complements what the Law set in motion to those who accept that God's word was not simply detached edicts, but actual wisdom—that the human condition was so resistant, God's word had to be progressive. Humanity's brokenness needed God's truth revealed over time for it to persuade the human being of its goodness. This is not so different from the ways parents embrace a pedagogy which picks their battles, knowing that insisting on all of the expectations of maturity when a child is immature will bear little fruit. The wise parent realizes that to win the war, some battles (like brushing teeth each night) might need to be lost.
Wisdom flows from humility. I appeal to wisdom because these are complex times and often we do not know what to do. I need you, Christians in America. I need you to embrace love, and learn new language and posture. I need you to stand firm and deepen in your convictions. I need you to grow in wisdom to teach me how to live more holistically integrated as a Christian in America. For us to grow to maturity, we need to attain unity in the faith so that we will no longer be tossed to and fro by the politics and ideologies of the Left or the Right, the past or the present … nor every wind of doctrine that blows through the academy or the entertainment industry. Whether it be secular humanism, Eastern mysticism, Western individualism, secret occultism or from those aiming to destroy our democracy through misinformation and acrimony, we will not be deceived. We will speak the truth in love, grow in maturity together, pray together, work together, and challenge each other until Christ comes at last and comforts every soul, wipes every tear and says to us collectively: "Well done faithful servant … faithful Christian in America … you've been faithful over few things, now I'll make you ruler over many. (Matthew 25:21)" This is my hope, my prayer and my plea for you and me.
Written by: Rasool Berry
Edited by: Christina Utley