When Kanye West released his groundbreaking, debut album, College Dropout in 2004, I was a full-time campus missionary at Howard University. Kanye diverged sharply from the carefully cultivated, street-cred based identities that were the crucial currency for aspiring mainstream hip-hop artists at the time. I mean, you could take your pick between being "In the Club" like 50 Cent, or be a little more aggressive like Terra Squad, but in 2004 conventional wisdom said you had to "be about that life." In the midst of that, Kanye embraced his unique path. He even titled his album based on the middle-class sensibility of his college educated mother's disappointment with his choice to drop out of college. His hit song from that album … JESUS WALKS.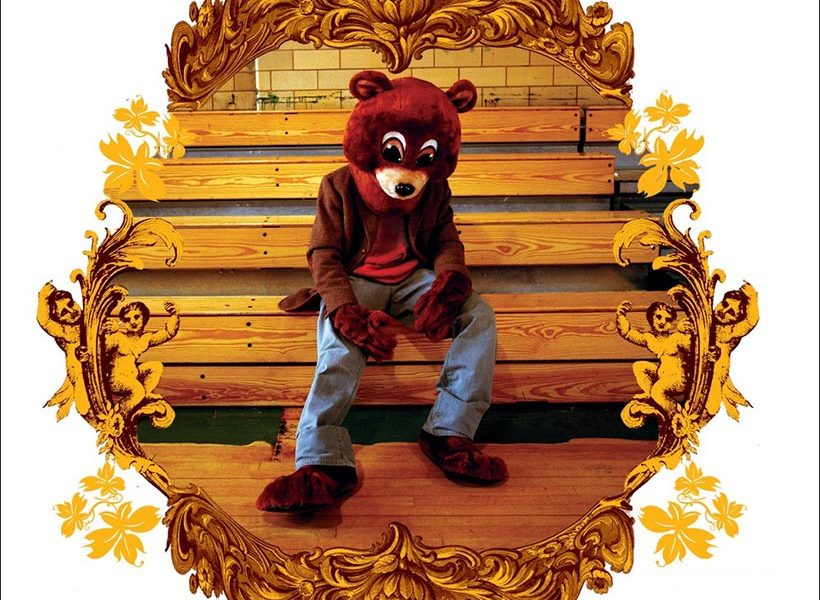 With it's haunting chorus, and staccato delivery, JESUS WALKS was undeniably catchy and brilliantly conceived. But in a genre that was decidedly hedonistic and (until that time) explicitly critical of much involving Christianity and the church, JESUS WALKS was also a shock to the hip-hop system. Could a song about Jesus really experience success in mainstream hip-hop?
JESUS WALKS also sparked a controversy among Christians, some of whom saw Jesus being talked about in a positive way in hip-hop as a major milestone. A pastor in Maryland even paid Kanye to perform it to his youth group. Many others, like myself, were not so celebratory. We saw the contradictions in the song, and in the artist as something not to be endorsed, but critiqued. In the video, Jesus was following Kanye, and was being invoked as a sort of good luck charm. Kanye's Jesus seemed to be no more than an anthropomorphic "Jesus piece" that rappers wore as a show of their lavish lifestyle, and that were ubiquitous in hip-hop at the time; usually iced out and surrounded by strippers and carnal vices.
So as Kanye was pushing College Dropout and JESUS WALKS, I found both, undeniably excellent pieces of art, yet considered them the antithesis of my life's mission at the time: helping college students graduate, lead their communities and walk with Jesus instead of thinking that it was sufficient for him to walk with them. Jesus wasn't there to simply co-sign or "bless" their choices but to change them.
In the years that followed, Kanye seemed to continue to be the embodiment of what I loved about hip-hop and also what I was working against. Whether it was the depiction of women as "Gold Diggers" that I bristled against, or his boorish behavior when he stole Taylor Swift's VMA moment, or declaring himself YEEZUS or peddling false notions about why Black people didn't support Donald Trump, philosophizing that slavery was a choice, or any number of other antics that were at cross-purposes with truth, righteousness or justice as I saw them. And yet, at the same time, who could deny the raw talent, the driving work ethic and the commitment to authenticity that has also marked his life? What do I do with this guy?
By 2011, I had transitioned to being what I called a "musicianary" (music missionary) and specifically leading a band called Level 3:16 with the goal of cultivating a spiritual renaissance through building a community of artists of faith in the hip hop space to transform the culture from the inside out. With the support of Christian rap legends from a group known as the Cross Movement, we put out an album and were touring on street corners, youth detention centers and church youth groups. That's also when Ye' collaborated with Jay-Z to release the iconic No Church In the Wild. The hook said "what's a god to a non-believer who don't believe in anything?". At this point, my vision was to literally be the "church in the wild" so while I found this track incredibly creative, it was also maddeningly antagonistic. It was frustrating for me to know the work of Christians who, while living as the "church in the wild" were being ignored. Artists like Lecrae, who released a free mixed tape, Church Clothes, on a secular hip-hop site and set records when it was downloaded over 100,000 times in 48 hours. We were examples of what "No Church In the Wild" implied didn't exist. I felt the faith my colleagues and I were living out as hip-hop heads was disregarded on Kanye's altar of self-aggrandizement. Once again, Kanye's brilliant, yet provocative music seemed to be at cross purposes with my calling.
Kanye West is incredibly prolific as one of the top selling hip-hop artists of all time, including an impressive eight #1 charting albums. So his influence can't be ignored. Yet he is notoriously mercurial and impulsive. So when I heard about Sunday Services, and Holy Spirit shirts, I thought it was curious but I remained skeptical, dismissing it as most likely "Kanye being Kanye." Then I began to hear rumblings of a radical conversion, but still … it's KANYE … I thought. And finally after delay after delay after delay … I began to wonder would this alleged "Christian hip-hop" turn ever actually materialize. Then JESUS IS KING was released yesterday.
I have listened to the album five times both as a hip-hop fan and as a Christian interested in "testing the spirits" (1 John 4:1) and trying to make sense of this moment. While listening, I experienced bewilderment from the beginning with "Every Hour's" sped up, '90's inspired gospel choir intro, and from "Closed on Sunday" that is centered on an extended metaphor of Chick-Fil-A's practice of observing the Sabbath. "Interesting, but not particularly meaningful," I thought. But there were also moments that were absolutely moving, especially "Water, "Selah" and "God Is." In "God Is," Kanye sings passionately about God in what can be described as a worshipful declaration. As a person who didn't grow up in church and experienced a profoundly life-altering encounter with Jesus Christ, I could relate strongly with Kanye's depiction of his newly found devotion to Jesus. This project features what I call, 'micro-songs,' some less than two minutes long. As usual, Kanye pushes conventional wisdom aside in his art. He doesn't follow the typical structure of verses, and hooks, opting instead for a stream-of-conscience type experience that vacillates between gospel, "neo-neo-soul," and hip-hop with a random Kenny G sax solo. It feels more like one of my journal entries, than my finished, edited blog posts (so in honor of that bold choice, I offer this entry).
The creative genius that we have come from to expect from Kanye is present in a raw form. It's not an album to dance to, but one to think to. To experience a rare glimpse into a man's step into a new spiritual phase. In that spirit, "God Is," becomes particularly meaningful because it gives the most personal account of what has happened to him in his words:
"I know God is alive, yeah/He has opened up my vision/Giving Me a revelation/This ain't 'bout a damn religion. Jesus brought a revolution."
The track, "Hands On," which surprisingly featured urban, contemporary gospel legend, Fred Hammond, is the one that I reflect on the most. In it, Ye answers the question "What have you been hearing from the Christians?" with "They'll be the first ones to judge me, make it feel that nobody love me."
I began to think about my responses to Kanye from Jesus Walks to Jesus is King and felt guilty. In this phase of my life, I now serve as a pastor in New York City in a church of hip-hop raised millennials. I am trying to live in a way that consistently reflects Jesus Is King and encourage others to do the same. I have become more aware over the years that people are on a journey that is often filled with highs and lows, moving closer and further and closer again to God.
It's wise to be cautiously optimistic in this turn of events. Will this stick? Will it be a "phase" that morphs like Kanye has from Yandhi to Ye? People wondered the same thing when I began my faith journey. Only time will tell, but one thing that "Hands On" reminds me, is that I can pray for Kanye, and recognize that judging from his words, there's been a real transformation. And even as my journey has taken me from trying to get Jesus to walk with me, to recognizing him as my King, I can give space for others to as well. Maybe, Kanye and I are finally in alignment in artistry and mission. And maybe the journey was necessary to get us both there. The mystical sovereignty of how God works all things together for the good of those who love him (Romans 8:28) is the ultimate demonstration that JESUS IS KING.